This add-on implements fully functional Binoculars to the game. Binoculars is an item which you can use for getting a closer view at distant objects. In Minecraft this works by adding a zooming effect to the player when the player is holding the Binoculars in their hand.
Creator: Keyyard, Twitter Account
Updated: 18 May, 2018 (increased zoom)
How does it work?
The Binoculars replaces the Diamond Hoe, so this means that you need to use the same crafting recipe as for the Diamond Hoe if you want to obtain them.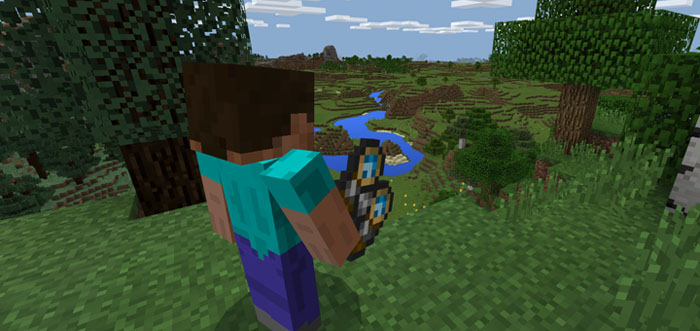 You can use the Binoculars to zoom in on distant objects. You will not be able to move while holding the binoculars.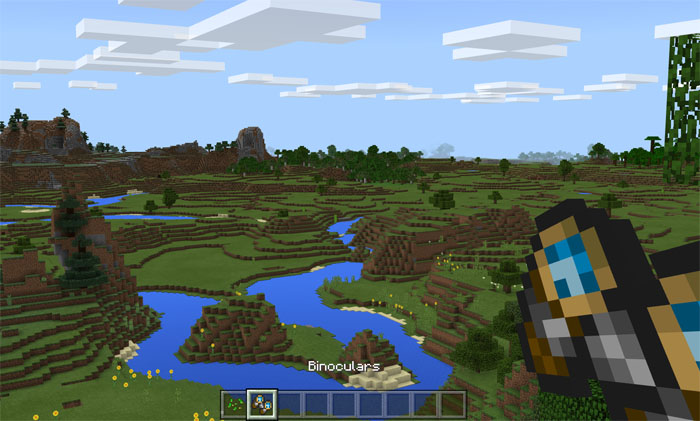 You can change the Field of View in your in-game Video Settings. Adjust it to your liking.
Video Showcase
Terms of Use
By using this addon or any of my creations, you agree to the following terms of use listed here. You should be aware that stealing other people's content online is a crime. This also happens to addons too.
You cannot redistribute or re-publish this addon or any of my creations to any site / place without me being credited, without asking any permission to me, and without the original source where you got this addon (mcpedl.com).
You do not have the right to rename and edit this addon or any of my creations. Then, claim it as yours and upload or share the edited version into your site.
You are not allowed to create your own direct download link for your websites, videos, and etc. It must be redirected to the original website of the addon (mcpedl.com, keyyard.ga).
Installation
Activate the packs for a world in-game